Foundation Repair in Marietta, GA
As part of our foundation repair system on Everdry Waterproofing Atlanta, we offer the Stabl-WallTM. The Stabl-WallTM system is a special polymer wall bracing system that comprises of carbon fiber sheets made of cutting-edge technology that are epoxy-bonded to foundation walls in order to stop fractures from getting worse.
Stabl-WallTM is not pliable. The tensile strength of Stabl-WallTM is ten times greater than that of steel. Since the carbon fibers won't stretch once attached to a wall (perpendicular to a crack), the crack won't enlarge. Wall anchors are more expensive and obtrusive than Stabl-WallTM, which is also stronger and simpler to install.
Contact us for more information now!
Learn more about Foundation Repair in Marietta, GA.
Facts about Marietta, GA
Marietta is a city in and the county seat of Cobb County, Georgia, United States. At the 2020 census, the city had a population of 60,972. The 2019 estimate was 60,867, making it one of Atlanta's largest suburbs. Marietta is the fourth largest of the principal cities by population of the Atlanta metropolitan area.
Dobbins Air Reserve Base on the south side of town and a Lockheed Martin manufacturing plant are among the major industries in the city. The Lockheed Georgia Employees Credit Union is based in Marietta.
The city operates Marietta Power under the auspices of the Board of Lights & Water.
The CSX freight trains between Atlanta and Chattanooga (Western & Atlantic Subdivision) still run a block west of the town square, past the 1898-built former railroad depot (now the Visitor Center).
Into the 1950s the Louisville and Nashville Railroad operated the Midwest-Florida trains, the Cincinnati-Florida Flamingo and the Chicago-Florida Southland, which made daily stops in Marietta Depot. Into the 1960s, the L&N's Chicago & St. Louis-Florida trains, Dixie Flyer and Dixie Limited also made stops there.
Marietta has six historic districts, some on the National Register of Historic Places (these include Northwest Marietta, Whitlock Avenue, Washington Avenue, and Church-Cherokee Streets). The city's visitor center is located in the historic train depot.
Downtown is the town square and former location of the county courthouse. The square is the site of several cultural productions and public events, including a weekly farmers' market.
The Marietta Players perform semi-professional theater year-round. The historic Strand Theatre has been renovated back to its original design and features live theatre, concerts, classic films, and other events. The Marietta/Cobb Museum of Art is in the old Post Office building.
The Marietta Museum of History exhibits the history of the city and county. The city includes the Kennesaw House, one of only four buildings in Marietta not burned to the ground in Sherman's March to the Sea.
WHERE TO FIND US
6040 Dawson Blvd, Ste. K,
Norcross, GA 30093
(404) 234-0248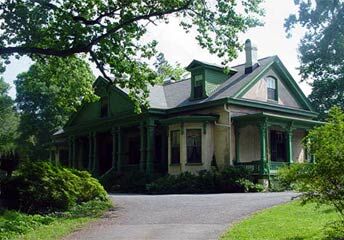 Everdry Atlanta
Average rating:
0 reviews